Storage Solutions Battersea for the perfect SW11 removals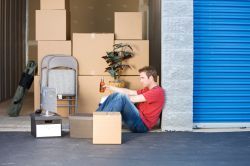 When moving house we are often faced with the dilemma of having to move all of our household contents into the new property whilst it's currently undergoing refurbishment. Even if you are only decorating the new property, it's not always practical to have to do it whilst trying to manoeuvre around boxed up contents and furniture. Space can be limited and your household contents face the possibility of being paint damaged. For an alternative to this situation, have you ever thought about using Battersea storage? Our SW11 storage units at Battersea Removals are affordable and extremely practical, it's the ideal solution for temporary SW8 storage, which allows your belongings to be safely packed away until is safe to move them to the new home. To find out more call us now

.
At our removals company we supply storage facilities for all purposes, whether it's for a home or office removal. Our company can handle the arrangements for picking up your goods and transporting them to the storage site and then we will gladly transport them to the new property when it is safe to do so. You do not have to worry about any of this as we do all the work for you! packers will also do all of the prepping and packing for you, if you wish to take up this opportunity. Our costs and pricings for the services we offer are extremely affordable and we wouldn't expect you to have to spend a fortune for this service, unlike many other companies we can assure you that our prices will not break the bank and we do offer a range of choices so that you can opt for solution that will fit in with your budget! To find out more about costs call us now

.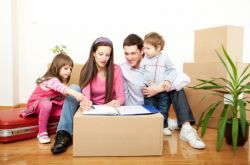 At Battersea Removals you can be rest assured that your precious belongings will be safe and sound in our care. Not only do we take pride in making sure that everything inside the units is packed securely but also we will go through a detailed plan of contents included and list the items for your peace of mind. Our SW8 Removal Company are fully trained to be able to pack the storage units correctly to prevent anything from falling, Sometimes this could happen if your goods are packed in their over a long period of time, but we do check that they are always safe! And when the units are left unattended they are securely locked and alarmed so there's no need to worry about a thing.
People use SW11 storage units for many different reasons, as well as being a handy option to use whilst moving house it can be ideal for other reasons to, maybe you need to pack away a winter wardrobe to make space at home, maybe you are going on holiday and you do not feel safe leaving things at home, maybe the office is closed over the Christmas period and you want your expensive equipment securely locked away until the new year or maybe you are unfortunately in a situation where your tenancy has ended and you need to be out of your property ASAP but have nowhere to store your belongings? Whatever the situation our team are here and we are ready to help, Do not let this crisis leave you in distress, simply give us a call today, and allow us to come to the rescue and help you out

.
However long you decide to use our storage facilities Battersea is up to you, you may only need to use it for a few days, a few weeks or it could be a good few months? We will not rush you, it's your decision and when you are ready to move them, we are here to assist.